Andrey Gundarev (Almazoff)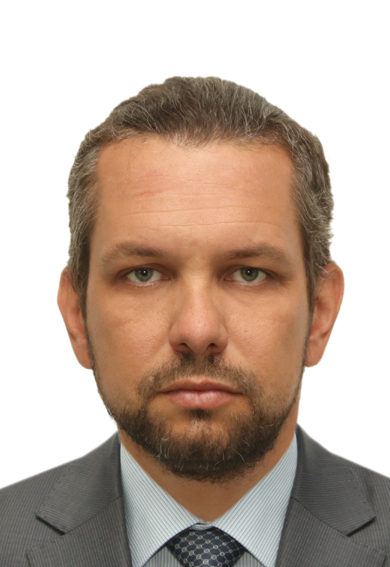 46 years old
Almaty, Kazakhstan
Participates in projects of «7 Tops» (ascensions on the highest points of all continents), «7 Volcanoes» (ascensions on the highest volcanoes of all continents) and «the Snow Leopard» (an ascension on all 7000 meter peaks in the former USSR).
The first Kazakhstan citizen on the highest volcano in the world — Ojos del Salado (6893м, Chile).
The author of the program Crown of Europe, climbing the highest points of all European countries.
Since 2011 regularly organizes tours to Nepal and Tibet.
Visited about 880 cities and settlements in 72 countries of the world.
The member of Kazakh National Geographic Society.
Currently writing articles about tourism for Forbes-Kazakhstan Journal, the editor of a special project about traveling and have my personal blog on platform Yvision.kz.
EDUCATION
Almaty Power Engineering and Telecommunications Institute
First degree: 1994 — 1999, the engineer of electronics
«TURAN» University, Almaty, Kazakhstan
Second degree: 2001-2004, the manager of tourism
ACHIEVEMENTS IN SPORT
The first sports category — is appropriated in 19.02.2007
Member of the national team of Kazakhstan on mountaineering 2006-2008
OPERATIONAL EXPERIENCE (SUCCESSFUL ASCENSIONS WITH CLIENTS)
• September 2005, Talgar peak (Kazakhstan), 2 clients
• Summer 2006, Marble Wall (Kazakhstan), 2 clients
• Summer 2007, E.Korzhenevskoj's peak (Tajikistan), 2 clients
• Summer 2008, Khan-Tengri peak (Kazakhstan), 1 client
• Summer 2008, Lenin peak (Kirgizstan), 2 clients
• February 2009, Aconcagua peak (Argentina), 1 client
• December 2009, Uhuru peak (Tanzania), 2 clients
• June 2010, Denali peak (USA), 1 client
• July 2010, Elbrus peak (Russia), 1 client
• August 2010, Khan-Tengri peak (Kazakhstan), 6 clients
• December 2010, Iliniza Norte peak (Ecuador), 1 client
• December 2010, Cotopaxi peak (Ecuador), 1 client
• August 2011, Ararat peak (Turkey), 1 client
• February 2012, Aconcagua peak (Argentina), 1 client
• June 2012, Mount Blank (France), 1 client
• June 2012, Breithorn peak (Swiss), 1 client
• February 2013, peak Orizaba (Mexico), 2 clients
• July 2013, Ararat peak (Turkey), 2 clients
• July 2013, Kazbek peak (Georgia), 1 client
• October 2013, peak of Punchak-Dzhaya (Indonesia), 5 clients
• July 2014, Demavend volcano (Iran), 1 client
• July 2014, Ararat peak (Turkey), 2 clients
• July 2014, Aragats volcano (Armenia), 1 client
• August 2014, peak Margaret (Uganda) , 2 clients
• August 2014, peak Zugspitze (Germany), 1 client
• September 2014, peak Olympus (Greece), 1 client
• August 2016, Lenin peak (Kirgizstan), 1 client
• April 2017, peak Gerlachovský štít (Slovakia), 1 client
• July 2017, Khan-Tengri peak (Kazakhstan), 2 clients
• Summer 2022, Ararat peak (Turkey) twice, 8 clients
• September 2023, Elbrus peak (Russia), 1 client
SKILLS
• Qualification of the rescuer
• Confident possession of downhill skiing
• Driving license
LANGUAGES
• Russian — native
• English
• Spanish colloquial, initial level
• Kazakh colloquial, initial level
Contacts
Tel. +7-777-227-23-03