Mount Ararat (5165m) is a snow-capped volcanic cone, located in extreme northeast Turkey, ten miles west of Iran, and 20 miles south of Armenia. A smaller cone, Little Ararat (12,877 ft.) rises just southeast of the main peak. The noble mountain rises in isolation above the surrounding plains and valleys, providing an extensive panorama for those who climb it. Ararat is a holy mountain. Its sacredness comes from the Old Testament legend of Noah, whose ark came to rest on Ararat following the great flood. Ararat has no crater, and no eruption has ever been recorded. However, an earthquake rocked the mountain in 1840, burying a chapel, convent, and village that had previously occupied the slopes. Today Nomadic Kurds reside on the mountain, migrating between the valleys and high pastures with their herds of cattle and sheep.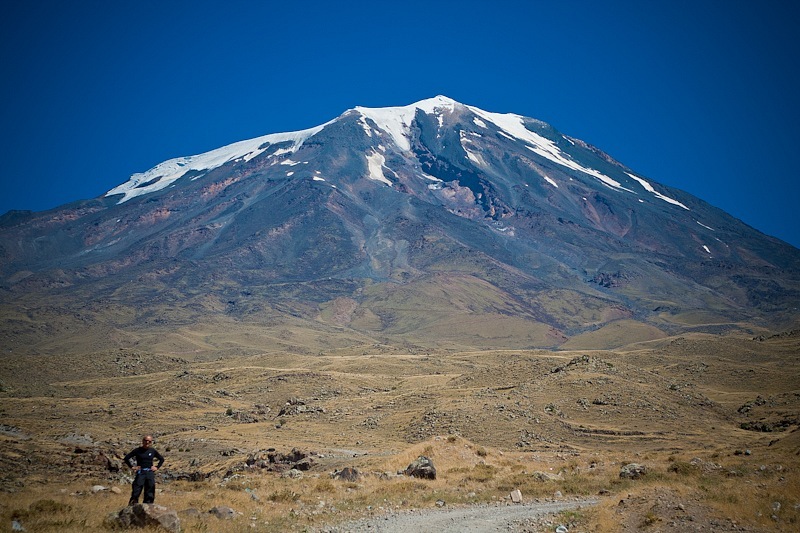 Day 1:
Transfer from hotel to Mount Ararat Village Eli at 2200 meters. Then walk to Base Camp at 3200 meters. Transportation of equipment will be by pack animals. Trekking on avarage takes 3-4 hours.
Avarage ascent 1000 meters.
Overnight at Camp 1.
Day 2:
Climb to second Camp for acclimatization and return to Base Camp 1 again. Overnight at Camp again.
Day 3:
We climb to second Camp at 4200 meters for overnight. Transportation of equipments will be by pack animals. Dinner will be earlier then previous days and we go to sleep earlier than previous days.
Overnight at camp in tents.
Day 4:
We start our Summit Trek much earlier then previous days. Breakfast will be around 12:30 a.m and we will start walk to summit around 1 or 2 a.m.
We take hot drinks and nuts with us. On the way we will have 2-3 short breaks ( 5- 10 min. )
In the morning around 6-7 a.m. we reach to Ararat Peak. After filming and takes photos of summit we give you free time but it depends of weather.   Back to Second Camp for tea and little break in tents, than packing our tents and descent to Base Camp at 3200 meters. Overnight at Camp
Day 5:
Climbing Mt Ararat
After breakfast we descent to Eli Village at 2200 meters and transfer to Dogubayazit. We can visit Ishak Pasha Palace and Urartian Castle in this day or you can go to famous Turkish Hamam for bath.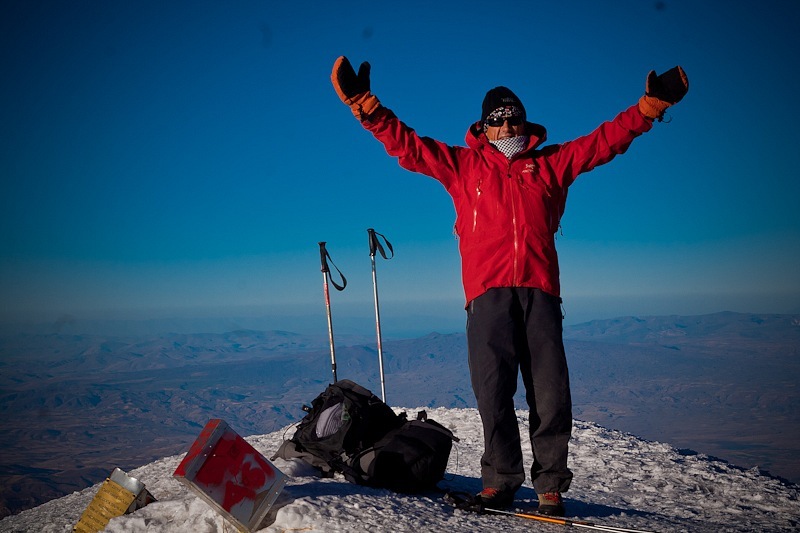 This post is also available in RU.